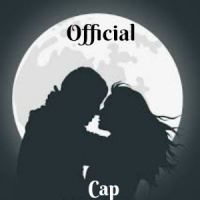 Cap's Hip-Hop Vibes On The Euro Charts With, Official.  Playing in China, Asia, Musik Radio Promotions began a campaign immediately getting the song played around the world.
Like many high school kids, Cap dreamt of having a career in music and like many others explored his natural creativity via poetry and music, finding a passion for rap and hip-hop and freestyling with his peers. After two years in the military, he returned to his native California and set about pursuing those childhood ambitions. Unlike many of his fellow schoolyard dreamers, Cap has used this drive and passion for creativity to build a studio and around that create a label, a publishing company and has networked with a host of other local artists and producers to create a string of compilation albums.
Big Screen is a brilliant calling card for his talent as a writer, producer and artist, someone able to take on any number of roles and create urban pop music for our times. It effortlessly blends pop and rap, sultry R&B and hip-hop vibes and talks of the ambition and drive that people like Cap himself possess and utilize, as they strive to better themselves and become a success.
And this drive has seen him feature on the Bone Thugs 'n' Harmony Tour album, produce no small amount of albums for other independent artists and play shows the length and breadth of California. He has appeared on radio hits and in music videos and released a string of solo albums, sales of which have spread across the world from Australia to Zimbabwe and all points in between.
Whether in the producer's chair or fronting his own music, Cap is a name that you're going to be hearing a lot.