Promoting to over 250,000 stations in 180 countries covering 5 continents, no other radio promotion service comes close to our target size audience.
Our stations include FM, AM, Digital, Sirius, and Internet radio stations. These stations have been carefully added through years of building relationships with radio programmers.
Our artists get real radio airplay. Radio programmers confidently rely on Musik and Film to send them quality music. That means more listeners and fans for you.
Or, continue reading to find out more!
Testimonials That Speak For Themselves
Powerful Radio Promotion For Real FM Airplay
Radio Promotion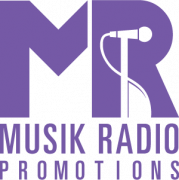 Want to get your music heard worldwide? Want to work with a team that knows what they're doing?
We offer radio promotion and digital plugging of your music through a database of 250,000 stations in 180 countries.
Our radio promotions service is the most effective in the world and the best money can buy.
We offer real FM radio airplay all over the world. We work directly with radio stations on your behalf.
Competitors like Loggins Promotion can't match our service because they don't have the level of station coverage, plus they don't offer upfront pricing.
Click the button below for packages and pricing.
Submit your mp3 now for consideration and you will be contacted as soon as possible. Thanks for your interest in Musik and Film.
How It Works
Step 1: Submit 
Using our submission form, send us a sample of your music along with your information. Make sure to provide a way to contact you.
Step 2: Discuss
After receiving and reviewing your music, we will contact you for a free consultation.
Step 3: Promote
Once we determine your promotions package (scroll down for packages and pricing), we will create your personal DPK and provide you with a 24/7 real-time tracking link.
This real-time report will provide you information about your real fm radio airplay stats listed by radio station and the number of streams.
Genres We Cover
Adult Contemporary
Alt Country
Alt Rock
Ambient
Americana
Bluegrass
Blues
Christian
Classic Country
Classic Rock
Classical
College
Country Rock
Dance
Easy Listening
Electronic
Experimental
Folk
Gospel
Hispanic
Indie
Internet
Jazz
Metal Rock
Music Row
Oldies
Pop
Pop Rock
Rap
Reggae
Rock
Rockabilly
Top 40
Urban
Variety
World
Watch: Fuser's Success with Musik and Film's Radio Promotion
Why We're The Best Choice
Results
At Musik and Film, we deliver what we promise, and we promise results for Indie Artists.
Tricky contracts are not what we're about. What we say we will do, we do, and we're good at it.
Our reputation and customer testimonials speak for themselves. Feel free to read some our testimonials for yourself.
Personal Service
With some other music promotion services, you're often just another customer waiting in line with a credit card.
Musik Radio Promotions stands out from the rest because we work with you every step of the way.
We create a custom promotions package that fits just you. And if you have any questions along the way, we're always just a phone call or email away.
Audience
With radio promotion to 180 countries and over 250,000 stations, no other promotions service comes close to our target audience size.
Our station database has been built for real FM radio airplay.
We've spent years building relationships with radio programmers who know they can rely on Musik and Film for good music.
That means more listeners and fans for you.
Transparency
We provide each artist with their own private link to view radio station downloads and streams at any time.
This link is available for the life of the single (averaging three months or more).
This gives you full visibility into how your radio promotions campaign is doing.
Innovation
We know from experience what radio wants to play.
With our state of the art studio equipment and platinum level producers, we provide the production work necessary to make your music sound awesome.
Having worked on over 60 platinum albums, we know exactly what is required for successful radio promotion.
Marketing
Digital promotion is essential for reaching Radio DJ's and listeners.
We don't blast your music to a list of random stations. Instead, we provide custom Digital Press Kits (DPK's) that are genre and location specific.
Your music is delivered in seconds across the world to thousands of stations matching your target locations and genres.
This means a high success rate of your music being heard through real fm radio airplay.
Experience
CEO and Founder of Musik and Film Stephen Wrench has over 40 years of experience in every area of the music industry as a singer and songwriter.
He was also former VP of a major label, a producer, and a manager.
He has earned the respect of his peers, becoming a nominating and voting member of the Grammy Awards.
Stephen and his team know how to design a music marketing plan specifically for you to get your music heard.