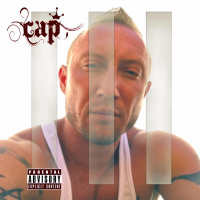 Cap's Hip-Hop Vibes On The Euro Charts and Top 10 DRT with "Worth It" and "Big Screen".  Playing in China, Asia and the world,plugged by Musik Radio Promotions .
Big Screen is a wonderful slice of rap/pop cross over, hip-pop for mass consumption perhaps? It is a spacious and sultry groove, a perfect blend of chilled music and aspirational lyrics. Just because you are shooting for the stars doesn't mean that you have to be bombastic and bullish and Cap proves that even when aggressively chasing your dreams you can make music that is slick and understated.
Worth It takes his characteristic boy-girl shared vocal to even further heights, mixing emotive female pop tones with fast and flowing lyrical rap, a perfect call back to the genres nineties heyday whilst effortlessly creating a sound for the here and now.
Cap is already a familiar face across his native California via numerous live shows, his third album III has just been released and is following in the footsteps of previous long-play releases that have clocked up sales across the globe and his music can be heard on radio stations from Australia to Zimbabwe. Cap has come a long way in a short time, from free-styling kid in the high school yard to an artist just stepping out into a world-wide career path. Dreams do come true, it seems…you just have to work hard enough.
Whether in the producer's chair or fronting his own music, Cap is a name that you're going to be hearing a lot.