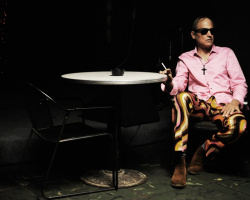 Musik and Film Promotions release AV Super Sunshine's single, "Time Bomb". With a modern dance beat, "Time Bomb"  charts on the Top 10 Euro Indie Music Chart gaining global fans.
The AV Super Sunshine name fits both the artist and his music perfectly.  When asked about his songs and inspiration, AV explains, "It's real personal. I'm a long-term, severe abuse victim but trying to fight the good fight. A few years ago I was diagnosed with severe PTSD, depression and anxiety disorder. I've used songwriting as a way to cope." 
If when you read the letters EDM you think of a certain type of well-defined and largely over-done style of dance record then you certainly need AV Super Sunshine in your life. Although the modern dance genre is defiantly the kickoff point for his music, tracks like Time Bomb are built out of so many musical strands, what genre you think he actually belongs in depends on which one you pull at first. Tug at one and you find a clubland beat but one that ends up fuelling an almost glam-rock stomp. Tease another and you find strange electronic riffs, others reveal anthemic fist in the air singalong choruses, dance floor infectiousness, retro-pop grooves…and so it goes on.
The reason for such a mercurial and wide-ranging approach towards making music comes from AV's attitude. The reason for such a mercurial and wide-ranging approach towards making music comes from AV's attitude. AV explains, "I've tried record everything I've been experiencing in my songwriting.  Everything I write is about a true life or an emotional experience I've had."  If music doesn't move the person who makes it, how can it move those you are asking to listen to it? Such a simple yet effective quality control process means that everything that AV sends out into the world is something that he is already excited by. He also sees AV Super Sunshine as less an individual artist persona or beholden to one particular sound or style but more of a genre-hopping movement, one based on inclusivity which by definition means that the music produced will appeal to the widest possible demographic.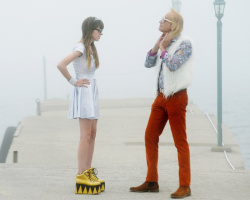 And Time Bomb is the perfect example of that. Who knows, or even cares, what genre it sits in or who it is aimed at when it is such an infectious and adorably simple slice of music, music that even the staunchest wallflower will find it hard not to tap their feet and move their hips to. Before long they have joined everyone else on the dance floor, swept away on a wave of euphoria and fun. AV shares his Super Sunshine with the hope that his songs will help others.
Isn't that what music should be all about?
You can download 'Time Bomb' now by visiting their website, a like on Facebook and a click to YouTube for more AV Super Sunshine in your ears.