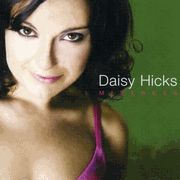 With so much already accomplished, Daisy Hicks' fourth album, Upside sees her go back to her roots and resume her love of jazz and soul music.Partnering with Musik Radio Promotions, "French Cafe" and "I Chose You" have fared well from radio play and now "Upside" has followed in their footsteps, charting on Euro Indie Music Top 10 Charts, gaining airplay around the world.
A series of songs has been released as in the form of EP's, the lead track packaged with alternative versions and re-mixes as a bonus feature. The result is music infused with the same blends of accessibility and laid-back allure that defined Sade or Norah Jones early work.
After immersing herself in classical and jazz music from an early age and becoming a familiar face and voice performing at some of the top music venues of her Australian home, at the age of nineteen Daisy Hicks decided to deviate from the path that she was pursuing. A move to London and an immediate signing to Concept Music saw her broaden her musical experience taking more commercial pop, chilled dance and ambient routes.
Three albums followed, each featuring collaborations with top music writers and producers, resulting in a string of well received singles, much radio play and a number of awards for the songs and videos taken from them. It is safe to say that the move to London and her exploration of more mainstream musical waters has been a success and she has since shared stages with the likes of Gabrielle, Boy George and Womack and Womack and her music can be heard in shopping malls, grocery stores, in thousands of restaurants and retail shops, on airlines, in gyms and on TV shows across the world.
Upside is a glorious track, it weaves soulfulness and jazz sophistication around a bluesy heart, and oozes with gentle late night beauty and uptown sophistication. The remixes take in some more dance driven grooves and even a reggae make over but even without these brilliant reworkings, the original is enough to make you fall in love with her return to the more gentle and soothing sounds of her younger days.