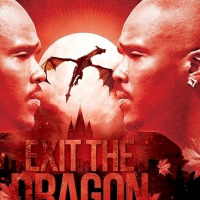 Musik Radio Promotions is happy to present Willie J's latest single, "Sunshine With The Rain", to worldwide radio  charting in the top 5 on the Euro Indie Top 200 charts.
Willie J has teamed up with Arthur Anthony, who boxing fans will better recognize as Arthur "Flash" Johnson, and the combination of the dulcet tones of one and the distant and disembodied sound of the other makes for a fascinating vocal duel.
Having had to undergo more than his fair share of obstacles and losses as a younger man, rather than use these as an excuse to give up Willie J instead used them as tests, tests which only served to strengthen his resolve in the pursuit of his dreams. It would be easy to pin labels such as rapper or R&B artist on Willie J but the reality is that whilst both genres clearly make up part of his sound, there is so much more going on in his music.
It features sweeping classical strings washes, Spanish acoustica, pop accessibility, late night jazz ballad vibes and even some slick rock guitar. The track is smooth but hard to ignore, is built from many musical strands but ones which are so deftly woven that they blend easily into soft textures rather than visible musical building blocks.
With his previous single, Moving Up, still active on three separate global charts it is an easy prediction that Sunshine With The Rain will not only do the same but out-perform its predecessor.  Some artists are happy to become competent in one particular genre but this song proves that Willie J would rather write music that has such broad appeal that he can take on all genres, climb any number of charts and become popular with all audiences simultaneously. It's good to have big dreams.