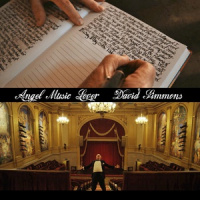 Sometimes it is all about timing, something that Davie Simmons understands all too well. Such as timing with Musik Radio Promotions for worldwide plugging of "Angel Music Lover."
Forty-five years after first writing songs together Davie Simmons and Andy Camp reunited to finish the inspirations and ideas that they had started as teenagers and the result went beyond all expectations. Not satisfied that the finished songs could encapsulate all of the ideas and emotions that came to the surface during this reunion, the two artists decided that rather than a set of songs, the project should become a musical screenplay and so "Finding David" was born. A reunion that became a set of songs, songs that became a musical, a musical that became…well, anything it wants to be, the sky is the limit, it would seem.
Angel Music Lover is a fine example of this multi-media style, combining contemporary sounds, timeless lyricism, emotive sentiments, classical charm and for all its complexities is accessible and open to all. Raw guitar threads through modern orchestral surroundings, rock-operatics meet wide-screen cinematics and the whole thing feels majestic yet graceful. It also combines some soul searching lyrics. Why do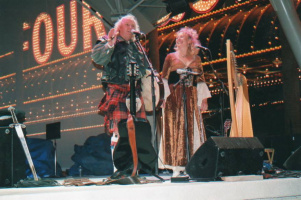 flames still burn after all this time? Was the lover in question in love with the singer or the music? Like all good theatrical productions it explores many simultaneous themes – age, youth, love, regret,  before it draws its conclusions.
Davie Simmons music seems to sit at the meeting point of many different styles and so has many different potential audiences. Classical fans will enjoy the intricacies of his work, rock fans the underpinning guitars and restrained anthems, pop fans will get the sheer infectiousness and musical theatre goers will be waiting for the theatrical release. It is rare that music is able to cover such varied ground and reach such wildly different audiences. But then Davie Simmons is a rare musician indeed.
Songwriter David (Davie) Simmons completed this video for his lovely wife Angel Firestar Simmons in time for their 20th Anniversary June 21st. Featuring SF Ballet Principal Sasha De Sola. Film locations included the San Francisco War Memorial Bldg Green Room and Herbst Theater, Monarch Golf Course San Leandro and Davies Man Cave his 2014 MB Navion. Fimed by Fernando Cowan (Cowan Agency) editing David Simmons, Fernando Cowan.