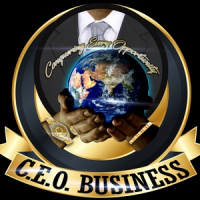 C.E.O. (Conquering Every Opportunity) teams with Musik Radio Promotions to Presents"Livin' Life" to worldwide release.
Although many of the modern urban musical styles seem drawn to the gangster life style, either through association or as a useful marketing tool, Mike Davis Jr.'s C.E.O. Business finds a much more constructive lesson to be had from the stories of some of the world's most notorious criminals. Whilst there was much about such people that he didn't agree with, it was their ability to rise to the top on their own terms that he has always felt influenced by, much in the same way that he looked up to artists such as Michael Jackson, P. Diddy, Jay-Z and entrepreneurs like Berry Gordy.
From such inspirations Mike D. drew his plans. C.E.O. Business,  Conquering Every Opportunity, has an altruistic goal and law-abiding methods. C.E.O. goes beyond music aiming to put something back into the community and world around him; inspiring, motivating and becoming a positive role model for anyone and everyone.
But it all starts with music and Livin' Life is a vibrant pop-R&B blast of song, full of the Day-Glo hues of optimism and the energetic sugar rush of the most life-affirming dance music. Casual verses and hypnotic choruses share space with more direct rap deliveries, the beats are solid, the flow of the song wanders through interesting dynamic shifts and underneath is a fluid musical weave which emanates both warmth and cool at the same time, if you know what I mean.
The world needs all the help it can get at the moment, it is a time to bring people together and lean on each other. If you can further that ideal by releasing a song that may turn out to be the chilled party track of the year, all the better.