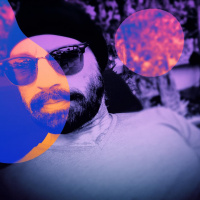 Vineet charting worldwide with single, Get Back On Track. Presented to the world with Musik and Film Promotions. 
Based out of India, singer, songwriter, and producer Vineet Singh Hukmani aka VINEET has procured an admirable reputation for his innovative efforts alongside the sphere of dance and electronica. His latest release Get Back On Track is a potent tune that truly inspires the listener to live up to their greatest potential. As a world traveler, VINEET has been exposed to various life experiences and cultures that he successfully weaves into his musi
VINEET lights up the dance floor with Get Back On Track. This irresistible groove easily finds its way into our hearts with its pulsating beat and an equally creative bass. Consistent riffs of synth melts over the musical terrain along with other subtleties of warm electronica. VINEET delivers an awesome vocal performance that is easy to follow and elevates Get Back On Track to the height of a dance music anthem. The melody is picturesque and reminiscent of going to a nightclub and watching that one track come on where everyone knows the words and rushes to the dancefloor. VINEET facilitates this festive mood with cinematic lyricism and a repetitive hook that reminds us to be all that we can truly be.
As with previous releases like Mask and I'm Ok, VINEET uses his talents to spread social awareness in a way that is fun and appealing. Amid all the turmoil that has been brewing around the world over the past year, Get Back On Track inspires an ideology that we need to hear at this moment in time. It is a perfect motivator whether we are embarking on coming out of Covid, en route to the gym, or adventuring into the nocturnal realms of partygoing, you'll find that Get Back On Track by VINEET is the right type of fiasco to get us where we need to be in this day and age.
Vineet also has worked in management positions in the best radio and media companies in India. He is an alumnus of the Harvard Business School online. He combines his knowledge with  talents as singer/songwriter to mentor  artists in India & Southwest Asia. Vineet brings his expertise in the power of radio, music creation and promotion to help artists grow their influence globally through Musik and Film Records/Promotions.