Musik and Film, along with Musik Radio Promotions, promotes artists to over 250,000 radio stations in over 180 countries, opening vast possibilities for the touring artist. One of our Radio Promotion clients had the opportunity to chronicle what it's like to tour China, and was kind enough to share their travels with us.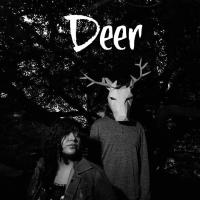 Deer is a band that decided to adventure in "Ni Hao Tour (Hello Tour)", that consisted in nineteen concerts at nineteen different places in China. The tour had two legs, the first held in April and the second in December.
"We traveled by train all the time, taking the modern fast trains and even the low prices ones, where we shared many hours with local people that was surprised to see a foreign band traveling to such different places. We visited the southern coast of Zhuhai, the green mountains of Guilin, the muslim region of Yinchuan and Beijing among others.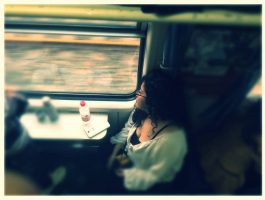 Every venue has a different dynamic, China is enormous, so population is as diverse as their landscapes, and their behavior and costumes are different in each place. While Beijing is offering a epicenter of subterranean artists and night life, the little lands of Gangsu are offering peaceful bars that became a town centre at night. People of Xihe, at Gangsu province, drink and gather in the bar that offers innumerable quantities of alcohol. Yinchuan's Tongguan Livehouse is surrounded by University students, that are visiting the bar to listen to the newest music of China. Xian's aperture Club, 7Livehouse of Zhengzhou and 46 Livehouse of Changsha have the top one bands playing there, so people just pay to go and listen to new music.
China offers different and exquisite food in its streets. We felt nostalgic, just as it was in Mexico, when we were hungry, we just went out for food prepared by the locals in the streets. Miguel and I love the "chuan", however we will never forget the spicy food of Changsha, the spicy potato noodles of Gangsu, or the vegetables and pork soup of Hezhou.
We cannot forget the people there, each venue manager, each person there offered us their help with honesty. Some of them treated us in a warmer and friendlier way and some of them where incredibly patient. I could practice my Chinese there, Miguel learned how to eat with chopsticks properly, and we were immersed in the vast and heterogeneous China.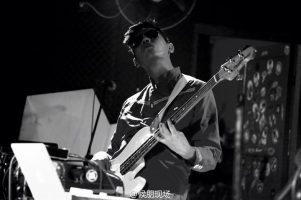 Last, but not least, this tour helped us to grow up as musicians, when we were in Hong Kong we didn't have the opportunity to play so often, in different environments, with different type of people and passing through different conditions. Some concerts were better than others, but the point of playing often is to explore different ways of performing your own music and improved in aspects such as: interpretation, technique, projection, etc.
We were very pleased, so now we're preparing for this summer and 15 cities to visit. Thanks China!
If you want to find out how YOU can perform for crowds in Asia and India, then contact us at promotions@musikandfilm.com to get started on making your dreams a reality, and getting your music heard.