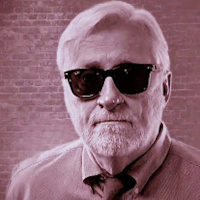 David Arn's single, "Not Amused"  set to David Arn's music, is William Murray's brilliant trip through New York City in the age of Donald Trump. Now on theTop 10 on Euro Indie Top 50 Chart with 36k Spotify streams & 58k YouTube views with Musik and Film Records Promotions. David stated, "Don't have an Emoji for how this feels. Thnx Stephen Wrench (Musik & Film Records) for convincing me to promote this song."
There is a clear Dylan influence to his work and touches of Mark Knopfler, but most importantly what he works with is merely getting the basics right. There is no substitute for a well-crafted song and an eloquent lyrical touch and throw in a worldly yet approachable vocal and you have David Arn's real charm. No tricks or gimmicks, no studio substitutes or samples, just a man with a bag of great songs and the ability to deliver them with only the simplest of musical adornments.
But for all his appreciation of the past this is no exercise in nostalgia and his country infused rock beats in time with the modern market just as readily as it does with those looking to add to their collection classic artists, and David Arn fits right in.
Whilst many are looking for a new angle, a fresh trick and a way to get ahead, David Arn does the thing that has always proven to work. It's enough to write songs. It's better to write great songs. But if you want to really get noticed then you need to write unforgettable songs, ones seeped in passion and panache, wit and wisdom, elegance and eloquence, and that is exactly what David Arn does and does so effortlessly.