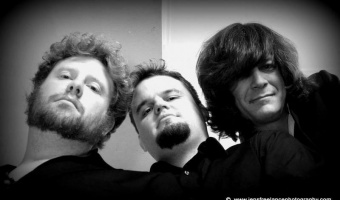 The Bleeding Rose, a band with Musik and Film Records since it's inception, is now out with 9th single, "She's My Hero".  It's no holds barred and the label is boosting the release with worldwide radio promotion through Musik Radio Promotions. 
Vincent Elt, the driving force behind The Bleeding Rose, has shown often that he has the ability to really capture the sonic spirit of past times, particularly the psychedelic sounds of the late sixties. She's My Hero really displays his understanding of that era and if possible takes it a stage further as it celebrates all of the sweet, hippy innocence and playful pop peppiness of the era.  This is the sound of the Summer of Love in full flow, the youthful, wide-eyed fun and the championing of wonderfully twee pop before anyone noticed the storm clouds gathering on the edge of the (Itchycoo) park.
This may be pop culture nostalgia for a new age but why not, there is a lot to be celebrated and She's My Hero certainly raises a glass or two to the past. It celebrates those hidden Beatles album tracks that have achieved cult stature through the passage of time and it acknowledges the quirky narratives of The Kinks free of any ironic baggage. More importantly, and like The Bleeding Heart as a whole, it captures that wonderful Janus quality through its ability to look to the future whilst embracing the past.
The calendar may provide a way of marking the passage of the years but The Bleeding Heart's song offer nothing short of time travel.
The Bleeding Rose represent what being an indie band is all about; pouring their heart and soul into their craft with dedication and a vision.
Musik and Film Records looks forward to many releases yet to come.