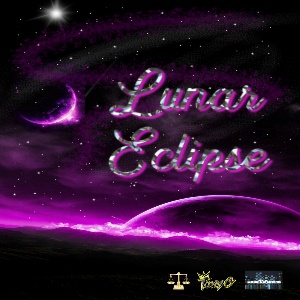 Lunar Eclipse is a wonderful blend of underground sounds and totally commercial radio-friendly grooves, a new form of pop perhaps, R&B moving out of the past and into the future, familiar elements blended in totally new ways? All of the above? Hold On blends in some smooth saxophone into a lyrical playground, one where the message is key even if it is driven in a gentle and restrained manner and "Party Don't Last" runs on some sweet vocals, skittering percussion, electro washes and shimmering piano sounds.
Gold Standard Limited make the perfect sound for the modern music fan, just the right blend of old-school familiarity and new musical vibes and the result is a slick and groove-laden, R&B infused track, one perfect for the clubland dance floor and pop picker alike. There was a time when R&B sat on one side of a certain musical divide and music deemed cooler or more cultish sat on the other. That time is over. One of the aspects of our non-tribal, post-genre musical world, is that as the various barriers have been kicked down, as rules and traditions have been abandoned, the more commercial has been allowed to merge with the underground, or more importantly a whole generation of musician has grown up not even knowing that those restrictions even existed. Gold Standard Limited has just such an attitude.
This cutting-edge outfit, therefore, represents this balance of old and new, traditional sounds and modern exploration perfectly blended as they merge skittering R&B beats with more cultish underground vibes, urban muscle with pop infectiousness. Throw in a soulful vibe and some hazy late night moods and you have something rather special. The result is music that will both connect with the pop crowd but also has mass appeal to the more discerning markets, music which is at once inventive and clever but without being anything other than a cool, sensual and accessible pop record, one that feels like chart positioning and mainstream radio play is just around the corner.
Musik and Film thanks Walking Tall Records for opening the eyes of thousands around the world to this genre! "I personally wanted to say thank you, Stephen and Rhonda for all the concern you all have shown myself and our artist and label. Your company will always be our delivery point for all future Walking Tall Records projects".  Jimmy Lloyd, Walking Tall Records