Customized Social Media Development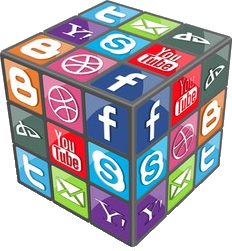 If you believe that your music is worthy of being heard, we want the world to hear it — we believe in artists and their music. At Musik and Film we realize that in the new digital world, an artist's success is largely determined by their own efforts. And with conventional record deals becoming more and more a thing of the past, self promotion is more important than ever. This is where Musik and Film  can help.
Musik and Film Promotions is different from other labels because we offer full Social Media Development.
Social Media  Campaigns, we create a strong presence to successfully promote your music. We will brand and develop all of your social media sites and help build your fan base and followers across all platforms YouTube,  Facebook ,  Twitter,Instagram,  Soundcloud, Reverbnation , and all others where you have accounts.
What we do manage your brand and image in social media :
1. Custom design each platform so they are consistent in branding of your image. Your Facebook matches your Twitter and Youtube channels etc. Hear a couple examples of some custom profiles.
Facebook

Twitter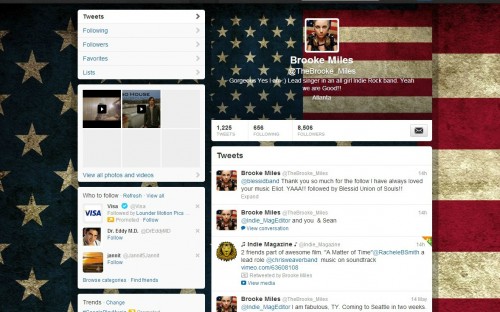 YouTube : We get your channel full YouTube partnership with all the extra custom options and specialized ad servers, product placement and channel endorsements.
Facebook, Twitter, Reverbnation,  etc.  All of these "web presence" identities MUST be SYNCED so that you can grow your fan base and gain internet "crawl" (traction) which ultimately leads to more FANS and more sales of YOUR MUSIC!  Your online presence also needs to be constantly active and not static so that "buzz" is created around your music.  All of this activity needs to be tracked and monitored so that all of your marketing teams hard work is WORKING FOR YOU! We will increase you following on all sites to reach numbers that are in line with a popular artist that is followed by a large fan base.
Mobile app design and creation for Android and IOS (I-Phone and I-Pad)
Your fan app will connect with everything that is your brand. Music, Video, Social media integration, imaging for downloadable mobile wallpaper and screensaver, push notifications for you to send personal messages and offers available exclusively to fans with your apps.
Creative Media Content Writing
Our team can create attention getting PRESS RELEASES, powerful ARTIST/BAND BIOS, and CREATIVE CONTENT for all of your internet public profiles.  Everywhere you turn on the World Wide Web you need "content" – this is what keeps your website, blog posts, Facebook posts and Twitter feeds active and engaging.
Email Campaigns
Getting the Fans, Likes, and Mailing List Contacts is half the battle, the other half is keeping them engaged with your career!  EMAIL CAMPAIGNS are a great way to reach your fans and connect with them in a more direct way.
A La Carte Options:
Facebook Page Creation: including photos, timeline cover, fan of the week, Twitter connection & custom tabs (mailing list, music player etc)
Twitter Account Creation: including custom profile and fans/followers maintenance for growth
Reverbnation Creation: Including music player, band profile FB app, mailing list, & STORE
YouTube Acct. Creation: Including playlists, Featured Video, Customized Channel and fans/followers maintenance for growth
Instagram: customization and fans/followers maintenance for growth
Email Campaign:  Creation of email campaign and follow up reporting
Blog Creation: Word Press Blog Creation with 3-5 pages and Social Sync feed
CROWD FUNDING CAMPAIGN:  Ask us about designing a campaign to raise money for your tour or next CD!
In short, you can rely on Musik and Film to do everything possible to promote your music, build a successful career, and help get you noticed! Contact us today to develop a package for you!