Musik and Film Production Team
Our Producers have numerous gold and platinum records to their credits. Between our studios, the knowledge and reach of our producers, our artists gain access to a worldwide network of resources!
Whether we are recording, mixing, mastering, or even personally playing on the recording, co-writing and arranging your work with you, the experience and quality of  Musik and Film's Production team  is unrivaled. We are excited to help craft the next great stars, and with the proper guidance -  THAT COULD BE YOU!
Please take a moment to hear our team's work.
MEET THE PRODUCERS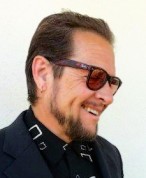 Terry Nails
Senior Producer
Engineer
Terry has worked, written and/or played with: Ozzy Osbourne, Steve Jones (Sex Pistols) Disco singer Sylvester, Paul Rodgers (Free, Bad Company, Queen) legendary pianist Nicky Hopkins, Tommy Tutone, Bill Ward (Black Sabbath), As Is, John Cipollina (Quicksilver Messenger Service), Charlie Musselwhite, Ian Astbury and Bill Duffy (The Cult), Axel Rose, Slash, Matt Sorum (Guns and Roses) The Pointer Sisters, Nikki Sixx (Motley Crue), Lemmy Kilmister (Motorhead), John 5 (Marilyn Manson, Rob Zombie), and Steve Farris (Mr. Mister, Michael Jackson).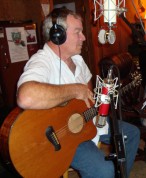 Stephen Wrench
Songwriter
Producer
Stephen has worked with many greats over the years in all genres including to name a few Loverboy, Survivor, Toto, Daryl Worley, John Anderson, Bad Company, Tamika, Lynyrd Skynyrd, Molly Hatchet, Missing Persons, Tommy Tutone, Duran Duran, Rick Springfield, Red Jumpsuit Apparatus. Besides producing and working with many great acts Stephen has penned thousands of songs over the years and has performed all over the world.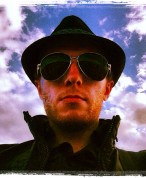 Eric Charlton
Engineer
Producer
Eric is an award-winning producer and multi-instrumentalist living in Jacksonville, FL. He has been writing, playing, recording and performing for his entire adult life and is now running his own recording studio where he is producing hits for artists from all over the globe!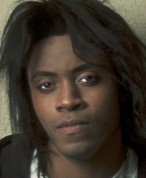 Jack Reshard
Producer
Consultant
Jack Reshard is an American musician, composer, producer and electric bass player. Reshard received his first endorsements and recorded his debut solo album (22) with drum phenom Tony Royster Jr. (Jay-Z) by age 15. Before graduating high school, Jon's work had been covered by every major U.S. bass publication and many editorials around the world touting him as a prodigy. Since then, he has produced, written and/or performed on many albums and projects including Greg Howe's Soundproof, his own eponymous solo album, Elixir On Mute, The Memorials, Prince and many more.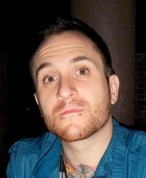 Jon Wilkes
Producer
Instrumentals
A&R
Wilkes was a key member of the RJA recording albums with hit producers such as David Bendeth (Paramore, Papa Roach, Underoath), Howard Benson (Daughtry, Kelly Clarkson, The All-American Rejects) and John Feldman (Goldfinger, Good Charlotte, The Used). With Wilkes on drums, The Red Jumpsuit Apparatus released 3 full-length records, and were certified gold in November 2006 by the RIAA for selling over 500,000 copies. He is now involved in countless projects at any given time and has fostered some great artists through Musik and Film.